A person named Baban Shinde, located in Ahmednagar, Maharashtra, claimed to have discovered the drug of Corona (Covide-19). And they have full faith that their medicine will truly affect the corona victims.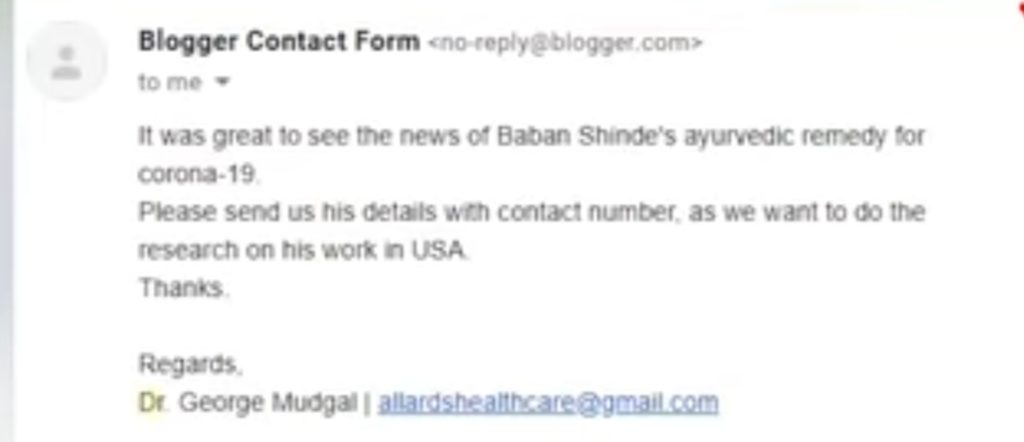 At the time of meeting a news channel
Where did Baban Shinde in the conversation, he has been working to cure many diseases with medicine for the last thirty years.
Baban Shinde is actually from a cast called Vaidu in Maharashtra, which has been working to cure the sickness of people since ancient times. It will be very interested to know, wheather this vaccine is work to cure patient of covid-19 or not.
You will be surprised to know that this from America, baban shinde invited to show or to validate his vaccine.North American society have been contacted for this incident and they are going to validate baban shinde vaccine as soon as possible.