Guys, many people want to see shivaji maharaj original photo.today we are going to discuss history behind original photo of chhatrapati shivaji maharaj-the great king of maratha.
We often wonder how our king Shivchhatrapati looked like? And also how his handwriting was?
Unfortunately, cameras, mobiles and equipments were not available then. Therefore, photos of shivaji maharaj are not available as they are. So, of course, pictures of people drawn by painters could be obtained.
Before 1933, shivaji maharaj original photo or shivaji maharaj original picture was wrong.people addressing the real photo was different. It was a photo of a Muslim chief, Ibrahim Khan. It was very shocking. Below was that muslim chief which we addressing real picture of shivaji maharaj.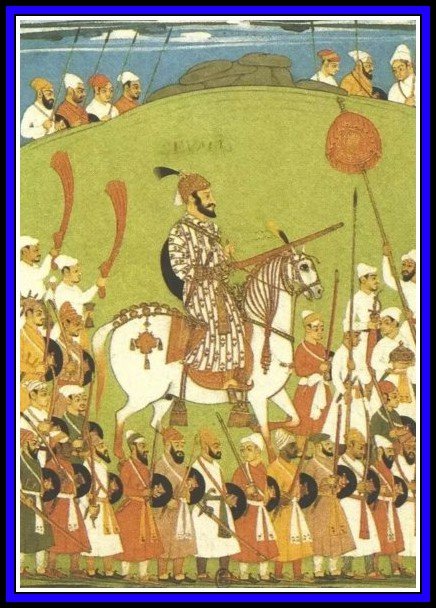 When your historian Vasudev Sitaram Bendre went to London, he got a picture. You can see it below.

Now Shivamitrano, when Chhatrapati Shivaji Maharaj went to Surat (1663-64) to visit the Dutch Governor, there was a Governor named Valentine in the camp at that time.
I mean, if any big man went to visit him, he would take a picture of him Vaji they found this picture Valentine's letter came to London to research the history of this picture kadhalebendre Maharaj.
In this picture, we can see the white ornaments on the body of the Maharaja, as well as other ornaments that look like Marathi style.
Bendre came to India in 1933 and displayed this picture on the day of Shiva Jayanti. Otherwise, we consider that Ibrahim Khan as Shivaji Maharaj.

Guys, if you want to read great bahirji naik history then click here